BMW K 1600 GT Named International Bike Of The Year 2011
Chaparral Motorsports
|
February 27, 2012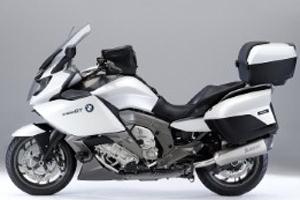 BMW K 1600 GT Named International Bike Of The Year 2011
The 2012 BMW K 1600 GT touring motorcycle was recently named the "International Bike of the Year 2011" at the Brussels Motor Show in Germany. A panel of experts from 25 leading international motorcycle magazines chose the K 1600 and two other BMW models for the top five best bikes of 2011.
"What attracts customers to the BMW K 1600 GT is the six-cylinder in-line engine that provides perfect running smoothness, supreme output and torque," said Stephen Pan, the general manager of New Century BMW Motorcycles dealer in Alhambra, California. "The combination of riding properties, long-distance suitability and light handling sets a new benchmark in the touring bike segment."
The other BMW models that were chosen as top performers were the K 1600GTL and the S 1000, in fourth and fifth place, respectively. The K 1600 GTL is the luxury version of the GT, which just goes to show how good the bike is, since both models made the top five. The Ducati Diavel and the Aprilia Tuono came in second and third.