John Hopkins Will Be Back For Imola After Breaking Hand
Chaparral Motorsports
|
February 23, 2012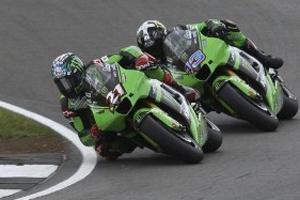 After breaking his hand during the first test of the World Superbike season, John Hopkins has been officially ruled out of the opening round of the series at Phillips Island in Australia. However, Hopkins' Crescent Suzuki team is hopeful that the rider will be able to return for the second race of the year at Imola, Italy, on April 1st.

"John's having regular hyperbaric chamber-treatment to get the swelling down before having surgery early next week," said Suzuki team manager Jack Valentine. "Therefore he will definitely miss the opening round here at Phillip Island. But the good news is that he will be fit for Imola."

The broken hand was the latest bit of bad luck for Hopkins, who actually amputated his finger in order to deal with a pre-existing injury before the season started. Hopkins was not far into the first test of the year when he crashed and landed on the very same hand where he had just lost a finger.

While the motorsports rider recovers, Suzuki will replace him with Australian Josh Brookes. Brookes has plenty of experience riding Suzuki GSX-Rs at the famed Phillips Island track, having done so for the TAS Suzuki team.