Carlos Checa Sets Best Time At First World Superbike Test
Chaparral Motorsports
|
February 21, 2012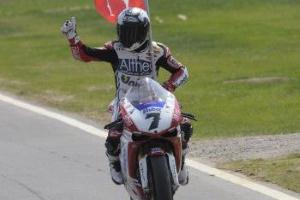 The first test of the World Superbike Championship season is in the books, and it was defending champion Carlos Checa leaving Phillip Island in Australia with the fastest overall lap time.

Using the official racing motorcycle tires that he'll be equipping for competition, Checa posted the fastest time of 1:31.8 on the final day of the competition. Checa is already the favorite in the competition, especially with his top competitor, rider John Hopkins, forced out of testing due to a broken hand.

On the first day of testing, Checa was sick, but managed to ride in the afternoon and still post the fastest time. He felt better by the final day, when he posted his best time. Tom Sykes of Kawasaki was close, but just .1 seconds behind Checa at the end of the test.

"Considering that this has been a long and tiring test session, with very high track temperatures, I think we can be satisfied with the results," said Genesio Bevilacqua, General Manager of Carlos Checa's Althea Racing team. "We were mainly checking the bike's set up and behavior in light of the extra six kilos. It's clear that on this track Carlos is able to set some very fast times but this wasn't our main focus here. We've worked hard and I think it has paid off as we have a strong set-up and feel ready for the off."

The final day was strange in that many riders crashed, causing everyone to lose track time. There was also a disturbance when a wallaby from a nearby wildlife park got free and was on the track.