Circuit Of The Americas Track Hits Minor Snag, But Still On Schedule
Chaparral Motorsports
|
February 14, 2012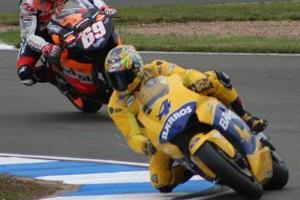 Construction of a new track in Austin, Texas, that will host both MotoGP and F1 racing has been slightly delayed by rain, but contractors expect to have everything ready on schedule.

According to the Austin American-Statesman, heavy rain in the area has forced construction crews to hold off on several parts of the new Circuit of the Americas track for the time being, but there's still plenty of time before the first F1 race is scheduled to be held in November.

"Even with all the rain we've experienced over the last 10 days, good things are happening," Scott Kahler, senior superintendent for general contractor Austin Engineering, told RacinToday.com. "We're working through the water situation, but we're on-track. We're looking at maybe a week, week and-a-half [behind schedule]."

Kahler says that his crew will likely be able to make up the lost time in the coming months, as Austin typically experiences very dry weather throughout the spring. This should give the team uninterrupted months of working on the raceway.

As for the timetable, the first layer of the track is expected to be laid in April, with the entire project completed by August. That gives F1 time to inspect the course ahead of the November 18th race day. MotoGP will not be coming to the new track until 2013.