Harley-Davidson Goes Retro With New Release
Chaparral Motorsports
|
February 7, 2012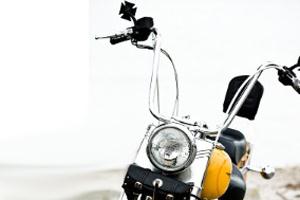 Harley-Davidson Motor Company recently gave riders a glimpse at two new motorcycles for 2012, one of which is a retro bobber. Both models drew large crowds at a recent unveiling at Cook's Corner in Orange County, California, according to The Los Angeles Times.
The retro model, known as the Softail Slim, and its counterpart, the sportster called the Seventy-Two, are the first two new models to be released at the same time, which may explain why so many gathered to sneak a peek. Harley-Davidson is using the vehicles to hopefully attract a new demographic, as the company will be celebrating its 110th anniversary next year.
"It helps to bring a sense of excitement around the brand and to bring people into the dealerships to see the new bikes," media relations manager at Harley-Davidson Jennifer Hoyer told the news source.
According to the Wall Street Journal, adults who grew up admiring motorcycles in the 1950s and 1970s will likely experience a sense of nostalgia with these two models. The red paint jobs and the motorcycle tires on the new bikes hearken back to the bygone era when James Dean was king and Marilyn Monroe was America's sweetheart.