Harley-Davidson Details 110th Anniversary Plans
Chaparral Motorsports
|
February 7, 2012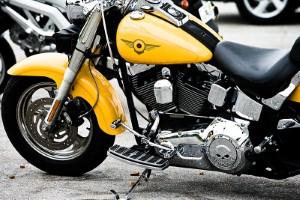 Harley-Davidson's 110th anniversary is more than a year away, but that hasn't stopped the manufacturer from making some big plans. The popular American brand recently announced two massive rallys to be held in 2013: one in Rome, and one in Milwaukee.

The manufacturer promises special events all year round in celebration of the milestone, but has nailed down the dates for the two biggest gatherings. European riders and Americans who want an excuse for an Italian vacation will be meeting up in Rome for a massive rally from June 13 through the 16th.

Back in America, Harley will be holding celebrations in their hometown with a big party over Labor Day weekend, which will fall between August 29th and September 1st.

"Harley-Davidson is synonymous with adventure, passion and the experience of the open road," said Mark-Hans Richer, Harley's chief marketing officer. "For this 110th celebration, our customers all around the world - with our support - are going to be taking everything to the next level and making their own history."

The brand also announced that it will be tying in celebrations for the 30th anniversary of the Harley Owners Group, or H.O.G., which has chapters all around the world.