Motorcycle Riders Raise $4.5 Million For Pediatric Brain Tumor Foundation
Chaparral Motorsports
|
February 2, 2012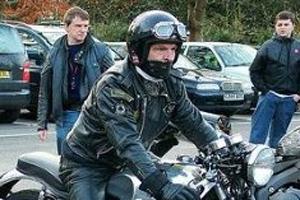 All across the country, motorcycle riders organized "Rides for Kids," which were large charity gatherings that raised money for the Pediatric Brain Tumor Foundation (PBTF). The charity recently announced that thanks to motorcyclists' generosity, $4.5 million was raised in the name brain tumor research and support for families.
The main sponsor of the events was the Honda Riders Club of America, which has chapters all across the country. Many of these chapters rode in and organized the individual rides to raise money.
The charity singled out certain sponsors who raised the top amount of money during the year. Many of these big fundraisers were held in Texas. The Gold Wing Road Riders Association and Northwest Honda, both from Houston, respectively raised $82,932 and $221,427. The biggest single donation was from Sam Caine, who collected $53,302 at the Dallas ride.
Most of the events had kids afflicted by the condition come out and ride on the backs of one of the biker's motorcycle - with a DOT-approved motorcycle helmet, of course.
"The road is full of twists and turns, but motorcyclists, volunteers and sponsors didn't waver in their support in 2011," said Ride for Kids National Director Kyle Clack. "More families were able to celebrate another year together because of them, and we are so grateful for that commitment."