AMA Issues New Electronic Rules
Chaparral Motorsports
|
February 1, 2012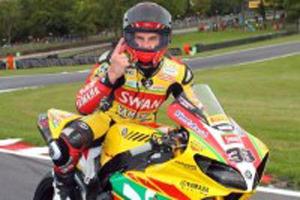 Having the right motorcycle parts can be the difference between victory and defeat on the track, so the technical regulations for individual competitions are always a focal point. The AMA recently released their ruling on the maximum cost of electronics that could be implemented on Superbikes, reports Cycle News, and it's likely that it will have big effects once it's officially adopted.

The new price cap for Superbike electronics systems will be $18,000. According to the technical definition included in the ruling, electronics are considered to be "any and all electronics that did not come on the homologated machine."

Of course, this can get complex, so the AMA issued some clarifications. The big money will be spent on the electronics control unit, or ECU. Any non-stock ECUs must be declared and the price counted against the cap. This includes quick shift, auto tune and traction control boxes along with most other add-ons.

Data loggers and lap timers are other popular electronic add-ons, and these too will count against the $18,000 cap. AMA will be providing an Eligible Equipment List of the specific types of data trackers that can be used. One grey area is motorcycle suits, many of which can now track speed and other info. These will be counted against the cap as well, although they don't appear on the Eligible Equipment List.