Virginia Considering Motorcycle-Only Checkpoint Ban
Chaparral Motorsports
|
January 31, 2012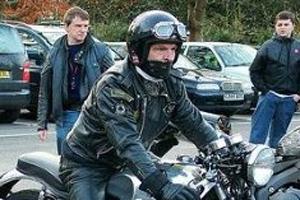 Several states have attempted to set up motorcycle-only checkpoints in order to perform safety checks, but the legality of solely ticketing motorcyclists has been disputed. Virginia now finds itself at the center of controversy after the state allegedly singled out riders during the Virginia Beach Bike Classic.
Matt Danielson, counsel to the Virginia Coalition of Motorcyclists, says that police set up a checkpoint and only asked bikers attending the event to pull over. Riders were ticketed by the police for improper motorcycle helmets and other violations. The bikers then pressed for a new bill to outlaw such checkpoints, which is now before the Virginia House of Delegates.
Danielson told the Virginian-Pilot that he and other riders understood the purpose of safety checkpoints, but they wanted to be treated like any other motorist.
"We're not opposed to checkpoints. They're a useful public safety tool," he told the news source. "We just don't want to be singled out."
Virginia Beach police dispute Danielson's account of the checkpoint, saying that the authorities targeted both cars and bikes. According to the news source, the department would not reveal how many tickets had been issued to motorcyclists at checkpoints as compared to drivers.