James Stewart's Mechanic Struck By Car
Chaparral Motorsports
|
January 30, 2012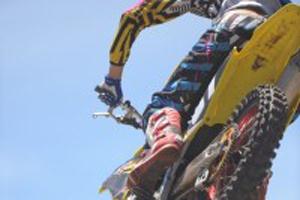 One of the well-known mechanics in AMA Supercross, Mark "Tex" Adams, has tragically passed away after being struck by a vehicle, reports Cycle News.
Adams was best known as the practice mechanic on the JGR Yamaha team, where he worked closely with Supercross rider James Stewart. Despite being in the pit rather than on the track, Adams was well-known in the motocross community and made an appearance on the MTV show "Nitro Circus."
The mechanic had pulled over to the side of the road to help 23-year-old Tiffany Walters, who had run out of gas in her Land Rover. While standing near the driver's side door, Adams and the car were struck by an SUV that had drifted over into the shoulder.
Stewart took to Twitter to break the news and offer his sympathy to the Adams' family.
"I'm in disbelief as something so tragic could happen to you while helping someone else in need. I'm stunned because Tex was such a caring & doing for others person," the rider wrote. "My heart goes out to his family. Damn this is a sad day. We love you Tex R.I.P."