Larry Little To Launch New Show
Chaparral Motorsports
|
January 23, 2012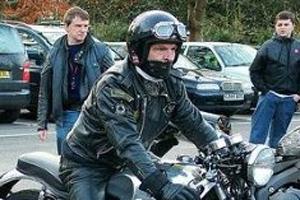 Cycle World publisher Larry Little and Marketplace Events' CEO Mike Webster are joining forces to launch a new motorcycle show in the U.S. that they hope will rival the major shows held in Europe.
Little got the idea after visiting the EICMA Motorcycle Show in Milan, which draws thousands every year as all the major manufacturers debut new models. However, EICMA and Intermot in Cologne, Germany, are really the only two major shows of their kind, and Little believes that there is room for more on the schedule - especially in America.
The duo are planning to launch the new American International Motorcycle Expo (AIME) in fall of 2013. The event currently does not have a venue, but Little envisions the show as a weeklong event on par with EICMA. The initial plan would be to have two media days for journalists to check out the new models, followed by a weeklong expo that will be open to the public, as well as aftermarket motorcycle parts manufacturers, dealers, major companies and more.
Marketplace Events has significant experience in this area, as they own more than 30 annual home and garden shows. However, the duo will have to face off against other major American events like the annual Dealer Expo and Advanstar International Motorcycle Show.