Ducati Launches New Store In New York
Chaparral Motorsports
|
January 23, 2012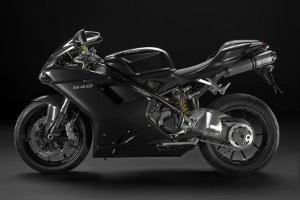 Ducati has launched its new flagship store in the Chelsea neighborhood of New York, but the modern design of the dealership will soon be seen around the country.
The Ducati Retail Concept refers to a specific layout and style used in all Ducati dealerships. The first location in the U.S. to get this redesign is the Chelsea dealership. The modern store features a black, gray and white design with touches of Ducati red around the building.
One of the chief highlights of the store is the spotlight placed on the models themselves. The bikes are lined up neatly and presented front and center, as they're the main attraction. The store also sells Ducati motorcycle apparel, aftermarket parts and much more.
Approximately 70 percent of U.S. Ducati dealers plan to transform their stores with the Retail Concept, and work is expected to begin soon.
"It's not only the product, it's also the technology, the design, the Italianness of the brand," Dominique Cheraki, Ducati North America's general manager, told Cycle News. "All those values are presented in this environment. This is really the goal, because having so many new customers coming it's very important for us to make them clearly and easily understand the brand, to get an easy approach and easy understanding of the brand."