Mika Ahola Passes Away Two Weeks After Retirement
Chaparral Motorsports
|
January 20, 2012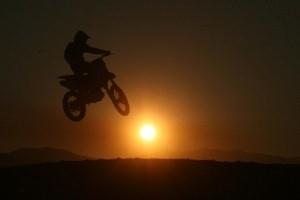 Just weeks after retiring, former World Enduro champion Mika Ahola has passed away.

Ahola opened the New Year with surprise announcement that he was retiring from the sport at the age of 37. The rider won five consecutive World Enduro Championships from 2007 through 2011 in three different classes. Ahola was also part of Team Finland when they competed in the International Six Days Enduro, winning seven team titles and three individual championships at the prestigious event.

The rider's death is being connected to an injury he suffered while training in December. The injury was of an internal nature, and Ahola required surgery to have it corrected. However, the rider died just hours after having the surgery in Barcelona, Spain.

It now seems likely that Ahola's retirement is connected to the injury he suffered while training, although it hasn't been revealed exactly what the issue was.

"I gave it my all, and even though the sport took a lot, it also rewarded me with more than I could have ever imagined when I first started," Ahola told Cycle News at the time of his retirement. "I have fulfilled my ambitions and I feel that it is time to move on and see what else the world has to offer."