John Hopkins Amputates Finger
Chaparral Motorsports
|
January 18, 2012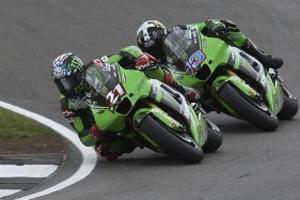 Motorcycle racers are known for being absolutely dedicated to their craft, and John Hopkins is no exception. Not many can say that they would amputate part of their finger just to begin racing sooner, but that's exactly what Hopkins is doing.

The Suzuki superbike rider has been dealing with pain in his right finger ever since injuring the digit in a 2011 MotoGP race. Several complications have arisen because of the nagging injury, and after meeting with doctors Hopkins decided that amputation was the way to go.

Although other avenues were available to him, most would cause Hopkins to miss the 2012 season. Instead, cutting off part of the finger will allow Hopkins to get back on a bike within three weeks.

Hopkins said he made the decision after learning that a longer recovery, which would include a painful surgery, would not necessarily take care of the problem permanently.

"It's never good news when you have to lose a body part, but this was the best scenario all around because otherwise the situation could've dragged on for some time, with not necessarily a better result in the end," he said in a press release. "Apart from the actual pain of the surgery, I must say that it's feeling better already. I now have about 10 days when I cannot do any physio, but then I can start again."