Filippo Preziosi Explains Challenges With Ducati GP12
Chaparral Motorsports
|
January 16, 2012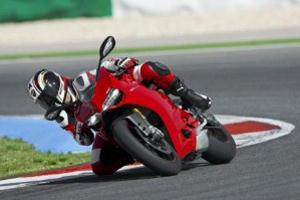 It seems as if Ducati is flying by the seat of their pants when it comes to getting prepared for the 2012 MotoGP season, as technical director Filippo Preziosi detailed the challenges of getting the new Desmosedici GP12 ready for competition.

Preziosi was on-hand at Wrooom 2012 in Italy to explain about Ducati's upcoming season. Normally, the team unveils their bike at the event, but the prototype is still in the testing stages. Preziosi says that the bike will be ready in time for the first test of the season, however.

Ducati opted to develop the GP12 after a disappointing season in 2011 that saw Nicky Hayden and Valentino Rossi fall behind their counterparts on other factory teams. That's led to the Ducati team racing to have the new model ready on time, reports Cycle News.

"You have to consider that usually from the concept of a bike - the calculations, the design stages, the manufacturing of the components and all of the shakedown and verification of reliability, first in the test bench and then on the racetrack until the first race -usually you need about two years," Preziosi told the news source. "Now what we are doing now is to do this extremely, extremely, rapidly with forced steps, but we're trustworthy and we're convinced that we can do this successfully."