Dorna CEO Talks MotoGP Future
Chaparral Motorsports
|
January 12, 2012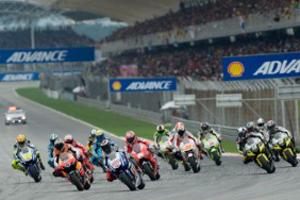 MotoGP is obviously changing this year, with the introduction of 1000cc engines and new Claiming Rule Teams (CRT) opening up the field for the first time in ages. However, if Dorna CEO Carmelo Ezpeleta has his way, there will be even more changes in 2013.
Ezpeleta is on a mission to change the series back to the days of old, when the grids were more competitive and factory prototypes did not have the massive advantage they enjoy today. The introduction of CRTs will certainly add some interest, but Ezpeleta wants to narrow the gap between the factories and the little guys even more, reports Cycle News.
Speaking at Wrooom 2012 in Italy, Ezpeleta said that he wasn't ruling anything out for the technical rules in 2013, which could include things like rev limits, standard ECUs and weight penalties to help keep the CRTs competitive. Ezpeleta says he wants CRTs to be able to build a bike for 1 million euros and have it be competitive against the major factory teams, although he believes that the factory teams will always have the advantage.
"In any case, always we will have two championships, will be the factory bikes and the rest, but is necessary to have a championship more close," he told the news source. "Then this is the goal we are trying to achieve and I think it's reasonable to obtain that."