Ducati Team At Wrooom, But No Bike
Chaparral Motorsports
|
January 11, 2012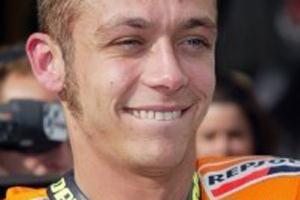 Wrooom 2012 is an annual party held in the Alpine village of Madonna di Campiglio, Italy, where both Ducati and Ferrari unveil their teams for the year. However, a critical component was missing from Ducati's presentation - the actual bike.

The new bike is typically unveiled at the annual gathering, but this year the 2012 Ducati Desmosedici GP12 was nowhere to be seen. Ducati engineers are still working on fine-tuning the model ahead of the first test in Sepang at the end of this month. Not only is Ducati stepping up to a bigger engine, like the rest of MotoGP, but the Italian team is also looking to shake off their luck from last year.

Valentino Rossi and Nicky Hayden were both in attendance to answer questions from the gathered press, reports Cycle News. Hayden had his arm out of a sling for the first time since breaking his left shoulder in an accident in December.

Rossi, meanwhile, fielded questions on whether Ducati would return to form in 2012 after a disappointing season last year. While Rossi is optimistic, he also cautioned fans that the team has a lot of work to do.

"I do not want to say from the start that I cannot fight for the championship, but, of course, I have to be realistic. And at the end it was 1.5 seconds that we had to recover," he told the news source. "I just mentioned our target is indeed to get close to the others and to be able to race with them and fight with them. This is our goal."