Enduro Champ Mika Ahola Announces Retirement
Chaparral Motorsports
|
January 4, 2012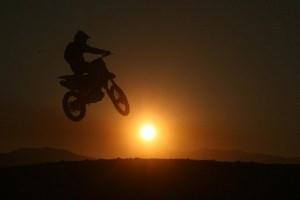 Five-time World Enduro Champion Mika Ahola announced that he is retiring from motorcycle racing after a long career that most would describe as legendary.
Ahola accomplished some amazing feats throughout his time in Enduro racing, although it wasn't until later in his career that he really began to shine. Beginning in 2011, Ahola won five consecutive championships spread across the E1, E2 and E3 classes of World Enduro. Perhaps most impressive was his E3 title last year, which he won at 37 years old.
Ahola has also competed for his country in the International Six Days Enduro, where he was a three-time individual winner and a seven-time team winner with Finland.
"I gave it my all, and even though the sport took a lot, it also rewarded me with more than I could have ever imagined when I first started," Ahola wrote in an email announcing his decision. "I have fulfilled my ambitions and I feel that it is time to move on and see what else the world has to offer."
Ahola has raced for Husqvarna and VOR, among others. However, most of his success came when he made the switch to Honda.