Brad Pitt Shows Off Russian Ural Tourist
Chaparral Motorsports
|
January 4, 2012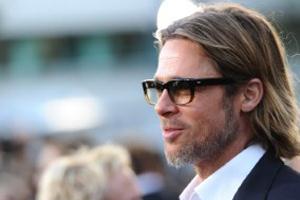 Many famous actors ride motorcycles, but one of the more high-profile fans is Brad Pitt. Always attracting paparazzi just about everywhere he goes, the scene was no different when Pitt and his son Pax stepped out to pick up some groceries, reports The Daily Mail.
A day in the life of Brad Pitt is likely of little interest to motorcycle fans, but it was the first time that Pitt debuted his new ride - an all-black Russian Ural Tourist motorcycle with an attached sidecar, in which his son rode.
Both Pitt and his son wore motorcycle helmets as they ran errands around Los Angeles. According to The Daily Mail, Pitt has been keen on motorcycle safety after an accident in 2009. The actor had been weaving his bike through traffic in Los Angeles attempting to escape from photographers when he crashed.
Although it seems that Pitt's motorcycle is a new acquisition, it likely wasn't a gift from his wife Angeline Jolie. The news source reports that the actress actually bought Pitt a waterfall and surrounding land for his combined birthday and Christmas present this year.