FactionMX Sponsors JGRMX Racing
Chaparral Motorsports
|
January 2, 2012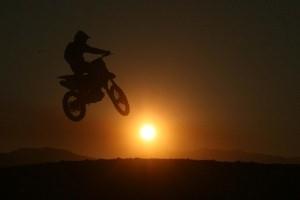 The Joe Gibbs Racing (JGRMX) motocross team will be one of the groups to watch during the upcoming Supercross season, as the team has signed fan favorite James Stewart and paired him with veteran rider Davi Millsaps. Part of the fun of watching high-end racing is what motorcycle accessories and gear the pros choose to use, and the JGRMX team recently announced that they will be using FactionMX motorcycle parts for the upcoming season.

FactionMX will be providing a complete line of valvetrain components and hi-temp silicon radiator hoses to the team for the 2012 season, and both Stewart and Millsaps will be using these products on their bikes. FactionMX has also signed on as a sponsor.

"With top pros James Stewart and Davi Milsaps riding for the JGRMX/Toyota/Yamaha team, they can choose to run any products they want," said FactionMX General Manager Scott Highland. "So it is particularly gratifying that they choose to run our valvetrain and radiator hoses again this season. The fact that they have signed top level talent proves JGRMX has their eyes on the prize!"

The opening round of AMA Supercross kicks off in Anaheim on January 7th.