Robbie Maddison Announces Sponsors For World Record Jump
Chaparral Motorsports
|
December 30, 2011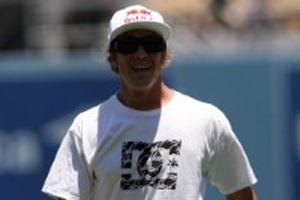 All eyes will be on Robbie Maddison this New Year's Eve as he once again stars in "Red Bull: New Year. No Limits," the New Year's Eve stunt spectacular. Maddison is attempting to break the record for the world's longest jump on a motorcycle, and his stunt is sure to attract a lot of attention.

Thus it makes sense that the rider has lined up a few sponsors for the death-defying leap. Maddison recently announced that he has chosen Dubya USA's Kite/D.I.D wheelsets for the jump, which are frequently seen on professional bikes in motocross and supercross. Dubya is also providing a Brembo Oversized Off-Road Brake Kit for the stunt, which will certainly be needed when Maddison comes down for a landing.

"I always make sure I have the best of the best when it comes to my preparation, my training and my equipment." Maddison said in a press release. "Dubya's wheels are precision made from high quality components, which puts my mind at ease, and helps me focus on breaking records!"

The stunt will air this New Year's Eve, so fans can watch Maddison - and the motorcycle accessories - in action.