Lake Elsinore To Offer Special Ride Day
Chaparral Motorsports
|
December 30, 2011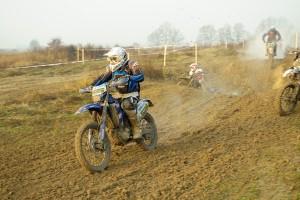 Motorcycle riders in Southern California who are looking for something to do on the day after New Year's may want to check out Lake Elsinore Motorsports Park, as the facility has announced it will be having a special ride day on January 2nd.

Located just south of Los Angeles, the track will be kicking off the New Year with a bang with a special offer for riders. Gates will open at 8:00 A.M. on Monday and all tracks will be available for riding from 9:00 A.M. until dusk. Entry fees for all riders have been reduced to just $20 for the event, which is a $5 discount for members and a $20 discount for non-members. Those who just want to spectate and watch the riders will be allowed in for free as well.

The track will also be open on New Year's Day itself, although the standard rates for entry will apply.

Lake Elsinore has four tracks to choose from, including mini bike and peewee courses. Riders can buy singular day passes or lengthier passes for the full season. Buying membership at the track also allows riders to get a reduced rate on future purchases.