1906 Indian Camelback From The Du Pont Collection To Be Auctioned In Las Vegas Next Month
Chaparral Motorsports
|
December 29, 2011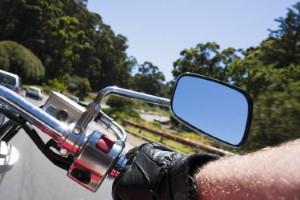 The du Pont family recently announced that they would be putting a number of the motorcycles from their collection up for auction. These vehicles are to be sold at the Las Vegas Motorcycle Sale, which will be held at the Imperial Palace and Hotel on January 12.

Among those is one of the first two-wheeled motorized vehicles, an Indian Camelback that was built in 1906, which is rust-covered and "unrestored". The Daily Mail reports that the motorcycle could go for as much as about $78,000, even though it has not been ridden since the 1970s.

"This motorcycle is in such demand because of its condition and to restore it would actually take value off," Ben Walker of Bonhams auction house told the news source. "The motorcycle will probably be 'oily-ragged', which means wiping it down with oil to preserve it as it is. It will probably be rebuilt mechanically but with as little change to its condition."

There were reportedly fewer than 1,700 Camelback street bikes built in 1906, and Walker explained that they have never really declined in value.