Dealernews Names Chaparral Motorsports As One Of The Top 100 Dealers For 2012
Chaparral Motorsports
|
December 28, 2011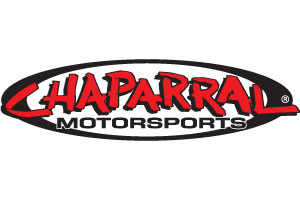 Chaparral Motorsports Joins an Exclusive List of Motorcycle Dealers Showcasing Excellence in Powersports Retailing
Dealernews, the premier business information resource for North American powersports retailers, announced the winners of the 21st Annual Top 100 Awards today. The industry voice named Chaparral Motorsports among the list of recipients. The Dealernews Top 100 Award is the motorcycle industry's largest, longest running and most prestigious retail competition.

"We are extreme pleased to be recognized for our retail efforts" states Crystal Ashby, VP of Marketing. "Dealernews is well respected in the motorcycle industry, and the award recognizes the success of the best motorcycle shops. We are proud to make the list."

The Dealernews Top 100 Awards recognizes powersports dealerships for their achievements in retail design and merchandising, marketing, e-commerce, customer service, community involvement and general business management. It is a juried competition that awards dealers and independent shops for their efforts to promote the sport, the industry, and the rider lifestyle.

Chaparral Motorsports is recognized as one of the largest motorcycle accessory and vehicle dealerships in the country. Chaparral Motorsports now encompasses a 160,000 square foot footprint. Started as a family motorcycle parts business, Chaparral Motorsports® has developed into a multi-line motorcycle and ATV dealer, offering Honda®, Yamaha®, Kawasaki®, KTM®, Suzuki®, Can-Am, Victory®, Polaris® and Kymco ATV's, motorcycles, and utility vehicles.