AmPro Yamaha Announces Off-Road Downsizing
Chaparral Motorsports
|
December 28, 2011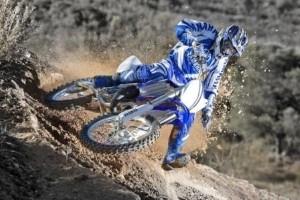 The AmPro/FMF/Yamaha Factory Off-Road Team has announced their team lineup for the upcoming season, and it appears that they will be abandoning the 250cc class completely to focus solely on the 450cc class.

Paul Whibley will be returning to the team once again, while Jordan Ashburn will be stepping up a class to complete the team. Whibley will defend his Parts Unlimited OMA National Championship and also compete in the Grand National Cross Country Championship (GNCC). Jordan, who won the XC2 class in GNCC last year, will be moving up to XC1 and racing in the Rekluse AMA National Enduro Championship.

"We had to make some tough decisions heading into the new season," AmPro Yamaha owner and former National Enduro Champion Randy Hawkins told the news source. "The choice to pilot only two Pro 450cc riders just seemed to be the right one. Paul and Jordan work excellent together I and honestly believe that they will push each other to be the best!"

During a time when many teams are downsizing, it's little surprise that Yamaha has opted to only focus on the 450cc class for the time being. The team indicated the move is not likely to be permanent and will attempt to return to 250cc racing in the future.