Casey Stoner Second-Highest Paid Athlete In Austrailia
Chaparral Motorsports
|
December 26, 2011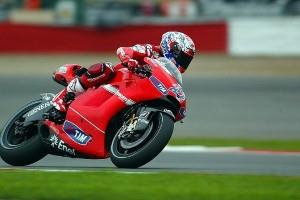 Ever wonder what a MotoGP world champion pulls in after a successful season? If you're Australian Casey Stoner, the figure isn't exactly modest. A recent list of the top-earning Australian athletes, published by Business Review Weekly, revealed that Stoner is the second-highest paid Australian athlete in the world.

Over the past year, Stoner took home a whopping $9.1 million dollar paycheck as he raced his way to a world championship in dominating fashion. That was good enough to beat every other Australian athlete on the list, save for NBA player Andrew Bogut. The starting center for the Milwaukee Bucks made $13 million on his contract last year.

The figures reported by the news source are in Australian dollars, but the exchange rate to American money is relatively close. For example, Stoner's $9.1 million Australian dollars ends up being about $9.2 million in the United States.

Motorsports in general paid off very well for Australian athletes, as Stoner just narrowly edged out Mark Webber, who was the top money-earner in the country last year.

The wealth isn't entirely in the top tier competitions, either. Chad Reed, who races in the AMA Motocross and Supercross series, was slightly behind Stoner and Webber at approximately $8.5 million.