No Motorcycle Chase In "Girl With The Dragon Tattoo"
Chaparral Motorsports
|
December 22, 2011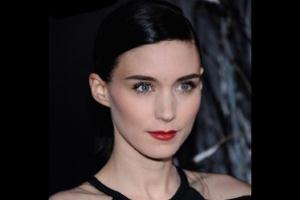 Those who have read "The Girl With The Dragon Tattoo" might remember a high-speed motorcycle chase at one point in the story. With the film version of the best-selling novel set to come out soon, fans may have expected that the action-packed sequence would feature prominently in the movie.

Unfortunately for motorcycle fans, it was recently announced that the scene was cut from the movie. While a normal rider may have no trouble getting motorcycle insurance, things are a bit different in the world of Hollywood, dealing with multi-million dollar productions and actors like Rooney Mara and Daniel Craig.

Director David Fincher told All About Bikes that the scene was originally set to appear in the film, and Mara even took motorcycle lessons to prepare. However, those weren't enough to convince an insurance company that Mara would be suitable to drive the bike in a chase sequence.

"We put her on the plane to go to Stockholm by herself for five weeks to learn how to ride a motorcycle," said Fincher. "We so desperately wanted to do a scene with Daniel on the back of the motorcycle. (But) we couldn't get insurance for that if Rooney was gonna drive!"

Mara wasn't ultimately all that upset with the decision, reportedly, as she later revealed that the motorcycle riding had her the most worried going into the film.