New Hampshire Senator Condemns Federal Interference In Helmet Laws
Chaparral Motorsports
|
December 21, 2011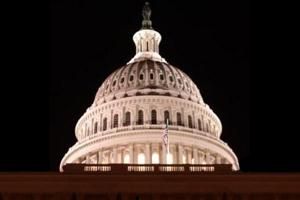 Federal legislators are still debating the Motor Vehicle and Highway Safety Improvement Act of 2011, which could have big repercussions for motorcycle riders. While the issue of motorcycle helmet laws has been left up to the states in the past, several versions of the bill have included an amendment that would indirectly force states to pass a helmet law or risk losing federal grant money.

U.S. Senator Frank Lautenberg (Democrat, New Jersey), was planning to propose an amendment to the bill, which is up for debate in the Senate that would again add that clause. However, U.S. Senator Kelly Ayotte (Republican, New Hampshire) stepped up to the podium and made the case against including such language in the bill, reports Cycle News.

"States without mandatory universal helmet laws - such as New Hampshire - would be subject to stricter eligibility criteria, and would be forced to use 50 percent of their grant funds to promote helmet use," she told the Senate. "This amendment violates the original intent of the motorcyclist safety grant program, which has traditionally focused on encouraging states to fund motorcycle safety awareness, education and training. This amendment would divert funds away from awareness and education and, instead, use them to place federal pressure on states to enact mandatory universal helmet laws."

Ultimately, Lautenberg decided not to officially propose his amendment, although the bill is still up for discussion.