New Traffic Bill Proposal Keeps Motorcycle Power In State Hands
Chaparral Motorsports
|
December 16, 2011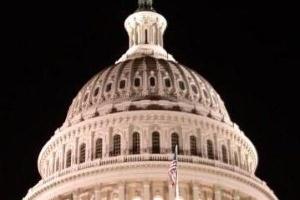 Many of the laws that govern motorcyclists, such as those that deal with motorcycle helmets, are enforced at state and local levels. Recent legislation proposed in the Senate is looking to ensure that it will stay that way for at least a few more years, reports Cycle News.

The Senate Commerce, Science and Transportation Committee recently approved two amendments to the Motor Vehicle and Highway Safety Improvement Act of 2011, which will now go to the floor for a formal vote. The amendments essentially ensure that federal agencies, such as the National Highway Traffic Safety Administration, can not influence state legislatures to pass certain laws through the withholding of grant money or other pressure tactics.

The American Motorcyclist Association (AMA) asserts that this is good news for riders, as otherwise it would likely mean that the NHTSA would call for all states to pass motorcycle helmet laws, rather than leaving it up to the individuals in that state. The amendments in the bill were chosen in favor of a different proposal, which would have called for a dramatic alteration to the current grants for motorcycle safety, essentially forcing states to adopt a helmet law if they wanted federal support.

The bill still needs to be passed by the Senate, and the AMA states that it's unclear how the votes will fall when it comes up for discussion.