New Book Will Honor Memory Of Marco Simoncelli
Chaparral Motorsports
|
December 16, 2011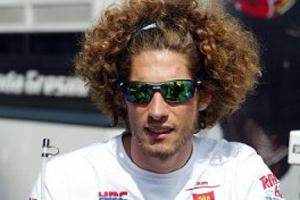 MotoGP had a tough year in 2011, as the up-and-coming young rider Marco Simoncelli was killed in a tragic accident during one of the races. Support for the rider has been pouring in from around the globe as his fans and colleagues remember the talented racer. Now, his team has put together a book that will serve as a memorial to Simoncelli, with proceeds going to his charity.

Gresini Racing Team and The Publishing House of Faenza Group have teamed up for "Ciao Sic," which chronicles Simoncelli's career in 128 high-quality pages of stunning photographs. Many of the pages also include text and tributes from the people who knew Simoncelli.

Best of all, 100 percent of the proceeds from the book will be going toward the late rider's charity, The Marco Simoncelli Foundation.

"Sic, or better yet Super Sic, was extraordinary and in this book we want to remember him for his sincere sympathy and smiles he gave to us all," team manager Fausto Gresini told MotoBlog.

The book is available online for about $32, although it is in Italian.