MotoGP To Start A Week Earlier
Chaparral Motorsports
|
December 15, 2011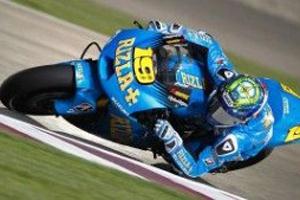 For MotoGP fans, the offseason is always a long wait. Sure, there's the occasional practice, and it's always fun to watch riders switch teams, but by and large the winter months don't have much to offer in terms of high-octane motorsports action. Fortunately, the wait will be a little less painful this year, as FIM recently announced that they will be moving the start date of the 2012 season up by a week.

The opening race in Qatar at Doha/Lasail has been officially moved to the weekend of April 8th, according to an updated schedule that was released by FIM. That also means an extra week of waiting for riders between the first race of the season and the second, which will take place in Jerez, Spain.

The only other change to the schedule was a track confirmation. In the previous version of the schedule released, there was no indication of which track would be hosting the German Grand Prix, which takes place on July 8th. MotoGP has now confirmed that the race will again be held at the Saschenring, much like this year, with the contract between the two parties just recently signed.