Amateur Supercross Championship Adds Extra Day
Chaparral Motorsports
|
December 14, 2011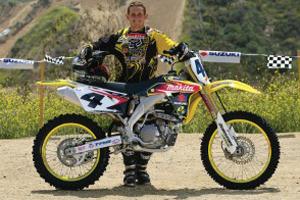 The Ricky Carmichael Daytona Amateur Supercross Championship has announced that it will be expanding to a two-day race format this year, with competitions taking place on the Sunday and Monday following the AMA Daytona Supercross on Saturday, March 10th.
The third year of the event promises to be the biggest one yet, as organizers have added an extra day to fit all the races in. The series received more than 800 entries last year, so the decision was made to add an extra day this year and give all participants more track time. The event is also expanding the number of classes available so more riders can experience the track at Daytona after its used by the professionals. With the extra day, all riders can have proper practice time, and things like last chance qualifiers and extra heats can be run comfortably.
"There is no other racing facility in the world like Daytona International Speedway," said racing legend Ricky Carmichael. "I'm excited to be back at my racing home for another year of RCSX. Two days of racing is going to give amateur racers even more seat time on the Daytona Supercross track and I'm looking forward to watching some good racing!"