New Dust Bill Could Be Beneficial For Off-Roaders
Chaparral Motorsports
|
December 13, 2011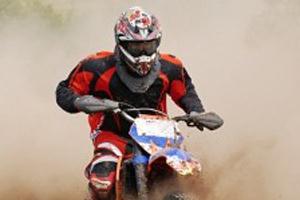 A bill that recently received approval by the U.S. House of Representatives is a positive development for dirt bikers, ATV users, and other off-highway vehicles, according to the American Motorcycle Association (AMA).

The bill, known as the Farm Dust Regulation Prevention Act of 2011, would turn regulation of "rural nuisance dust," which is currently regulated by the Environmental Protection Agency (EPA), over to state and local agencies. Rather than having the EPA control dust on a national level, the enforcement of the regulations will instead be up to local authorities.

"Allowing the EPA to regulate rural dust rather than state and local officials who know the areas well could lead to de facto bans of off-highway vehicle use on racetracks, in designated recreation areas, on trails and even on private property all across this country," said Wayne Allard, AMA vice president for government relations. "That's why it's critical that this measure pass the full Congress."

The bill passed 268 to 150, with the votes not split down partisan lines. Now the measure must pass the Senate and be approved by the President before it becomes law.

A similar measure is also up for debate that could affect ATV and motorcycle riders, which would add a tougher "particle matter" standard to existing dust laws.