JT Racing Returns To Motorsports Sponsorship
Chaparral Motorsports
|
December 13, 2011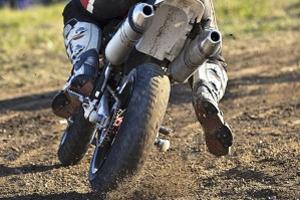 Motorcycle gear manufacturer JT Racing has announced their return to motocross after more than a decade. JT will be sponsoring and providing the racing gear for the MotoConcepts team, which is comprised of Mike Alessi, Jeff Alessi, Tommy Weeck, Jake Canada and Vincent Friese.

"For the first time since the mid '90s, JT Racing will be back in the Supercross stadiums," said JT Racing CEO David Dray. "We are thrilled to put our support behind riders like the Alessis and the entire MotoConcepts team. It's a great showcase for the retro style and modern innovation that are bringing the JT brand back into the spotlight."

The brand was once the most popular motocross gear manufacturer in the sport, primarily during the 1970s and 80s. However, the company pulled support from motocross teams due to financial issues nearly fifteen years ago.

The company has now re-emerged and hopes to build off of its past success. The brand has announced a new motorcycle helmet that it says will be reminiscent of its ALS-2 design from the 1980s. JT Racing will also be debuting new motorcycle gloves, leathers, boots and more, all of which will be worn by MotoConcepts as they compete in AMA Supercross.