AMA Names Antti Kallonen New Team Manager
Chaparral Motorsports
|
December 13, 2011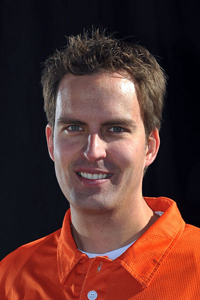 The American Motorcyclist Association has announced a new manager for Team USA's International Six Days Enduro (ISDE) campaign next year, calling on Antti Kallonen to lead the team.

Kallonen, the current off-road manager for Team KTM, is a former grand prix motocross racer. Much like AMA hired former racer Roger DeCoster to lead Team USA at the Motocross Des Nations, Kallonen will fulfill the same role in getting the U.S. riders prepped for the ISDE, reports Cycle News.

Team USA has not had as much success in the ISDE as they have at the Motocross Des Nations in recent years. Next year's competition will be held from September 24-29, in Saxony, Germany.

"I'm honored and excited to take on the responsibility to lead the U.S. ISDE team in 2012," Kallonen said in a team release. "The team is well established, but my goal is to bring the team together as a whole and work on the small details that are needed to take the team to the next level. One of my main focuses is going to be the riders and the preparation for the event. This will make the race-day operations easier so all the riders will need to do is to focus on doing their best on the track, knowing they have the best support possible behind them."