PJ Jacobsen Joins World Supersport
Chaparral Motorsports
|
December 12, 2011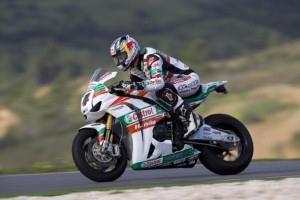 It's always a big step when an American motorsports rider moves to the global stage, and its one that PJ Jacobsen is about to take, as he recently announced that he has signed with PTR Honda.
Though Jacobsen is just 18 years of age, he has actually raced in Europe before, which is a rarity for such a young rider. Jacobsen, who raced in AMA Daytona Sportbike this year, has joined up with PTR Honda for next year's World Supersport competition. While Jacobsen acknowledged that his previous racing in Europe will be helpful, he also knows that he'll have plenty of new experiences as well.
"I'm very excited about returning to Europe to race in the World Super Sport class with my new team, PTR Honda. I have always loved riding Hondas, and the 600 in particular is a fantastic bike," Jacobsen told AllAboutBikes. "I feel that the timing of this move is perfect. My experience and training so far have opened up this path for me to follow. But also, I know that in many ways I'll be starting from the beginning again."
Jacobsen will be paired with Martin Jessop of the UK, who also recently signed with the team.