Harley-Davidson Switchback: Half Cruiser, Half Tourer
Chaparral Motorsports
|
December 12, 2011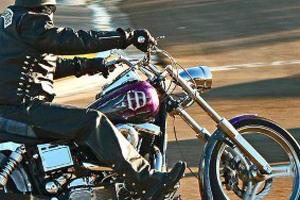 The designs of cruiser motorcycles have always walked a fine line between having enough mass to carry lots of gear and still being maneuverable on the road. No biker wants to be forced to leave their motorcycle gear behind on a long journey, but at the same time, nobody wants to ride an overburdened bike for hundreds of miles.
Harley-Davidson believes they've found the answer in the new 2012 Switchback, a lighter cruiser that's aimed at the touring crowd. The big draw of the Switchback is its lightweight and easy-to-use attachments. The model weighs just 718 pounds and gets 42 miles per gallon in terms of fuel economy. It also features a windscreen and saddlebags for longer rides, but both of these motorcycle accessories can be removed in 45 seconds by even the most amateur of mechanics.
"We were hearing from a lot of women and aging riders: 'I love to tour, but I don't want an 800-pound motorcycle,'" Jennifer Hoyer, media relations manager for Harley, told the Los Angeles Times.
Designed for riders who appreciate short trips around town as well as longer journeys, the Switchback should be a solid choice for less hardcore riders. The bike starts at $16,000.