Trey Canard Injures Collarbone During Training
Chaparral Motorsports
|
December 9, 2011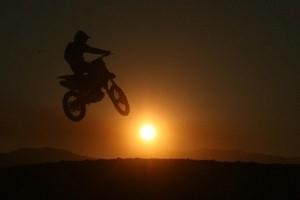 Trey Canard does not seem able to catch a break recently when it comes to staying healthy, and his fans will understandably be disappointed to hear that the rider will once again likely miss races due to an issue.

Canard took his first victory ever in AMA Supercross last year and was on the hunt for the title until he broke his femur and had to sit out the rest of the season. He returned in time for AMA Motocross, but quickly injured his femur again in August.

The rider had just gotten back on his bike and was preparing for the AMA Supercross kick-off on January 7th when tragedy struck yet again. Canard took a bad fall on the bike and broke his collarbone, which likely does not give him enough time to recover fully for the opening race.

"I am getting my calcium and trust me, I've done about all I can do to stay healthy," a disappointed Canard told his fans on Twitter. "I wasn't over my head or pressing it too far. I was riding within my comfort zone and just got an unexpected buck. There is only so much you can do when you are moving at a high speed. I just want to assure my friends and supporters I am doing my very best. This is my passion and I strive to leave no stone unturned."