Circuit Of The Americas Construction Resumes - F1 Race On, MotoGP Next?
Chaparral Motorsports
|
December 8, 2011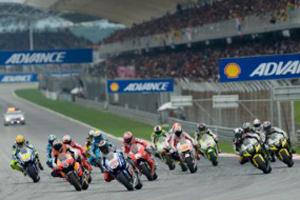 Construction will resume at the new Circuit of The Americas track in Austin, Texas, after the track owners reached a deal with Formula One and Bernie Eccelstone for a race in 2012.

After a deal stalled between the two parties, Circuit of The Americas suspended construction on the track until they would be assured that Formula One would hold a race there next year. Now that Formula One has finalized the deal and money has been exchanged, the team will continue building in preparation for the 2012 race.

"Our investors have believed all along that this project has tremendous benefit for our region, and provides a strong economic engine for the future," said Bobby Epstein, founding partner of Circuit of The Americas. "We remain committed to reaching our goal of being valuable community partners as we establish a platform for sports and entertainment."

This is good news for motorcycle fans as well, as though the schedule for the 2012 MotoGP season has already been announced, there were heavy rumors that Circuit of The Americas would play host to a race as well. It now appears more likely that the event will happen in 2013, but it's a good sign for racing in America that the track will be completed after all, reports Cycle News.