Terry Bradshaw Show To Feature Viper Motorcycles
Chaparral Motorsports
|
December 7, 2011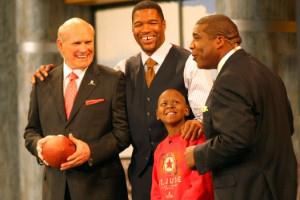 "The Edge with Terry Bradshaw," which airs on the Versus Network, takes a look at different aspects of American culture through the eyes of one of the NFL's most celebrated players. An upcoming segment on the show, "American Biker," will be specifically devoted to the world of motorcycles. It was recently announced that the show will be giving viewers an inside look at the inner workings of Viper Motorcycle Company.
Bradshaw will be visiting the company to talk about motorcycle production and Viper's partnership with Ilmor Engineering. In addition, the segment will go in-depth on one of the company's offerings, the Diamondback super cruiser.
"I had always envisioned a cruiser bike that had the power of a super bike, the handling of a sports bike, the looks of a one-off custom, and the dependability of an OEM," said Viper CEO John Silseth. "The Diamondback gives you the best of all those worlds wrapped into one. It's the world's only super cruiser motorcycle that has a unique blend of power, performance, and style."
Viewers will also get a glimpse at two of the company's upcoming models, the Viper Mamba and the new GT-1 trike.