Triumph Reports Impressive Sales Despite Weak Global Economy
Chaparral Motorsports
|
December 2, 2011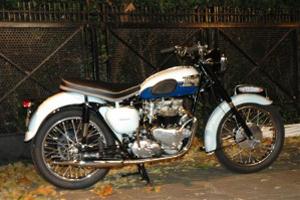 Triumph has been producing motorcycles since 1902 that have both broken land-speed records and graced the silver screen in movies like The Matrix, Terminator 3 and Mission: Impossible 3. The British company's tradition of excellence is further cemented by the most recent sales report, which shows that sales have increased substantially this year in spite of a global economic downturn, according to The Telegraph.
"Triumph remains cautious in terms of the general market outlook for 2012 due to the continued global economic turmoil and the impact upon consumer confidence," the company said in a statement, according to the news source. "New models are extremely important in driving growth and we have been able to increase spending in our R&D investment during the recession, which continues to positively impact our business."
In order to bolster even more sales, the company is planning to launch a number of new and improved models in 2012 - including a Steve McQueen Special, a Speed Triple R and a new Tiger Explorer sport bike.