Massachusetts Bikers Argue For The Economics Of No Helmet Laws
Chaparral Motorsports
|
December 2, 2011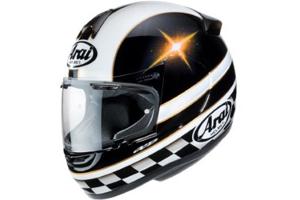 The battle over motorcycle helmets is popping up in just about every state in the country. In states that have no helmet laws, safety advocates are trying to get them passed. In states with laws already in place, bikers are trying to get them overturned. The latter is the case in Massachusetts, where motorcyclists are hoping that legislators will consider a new proposal to make helmets optional for riders of a certain age.

Paul Cote, the New England delegate to the American Motorcyclist Association, argued before the state's transportation committee that the choice should be left up to bikers - and that the motorcycle law was costing the state money, reports The Beacon-Villager.

Cote said that of the 185,000 registered motorcycles in the state, 30,000 go to other states on the weekend, such as Rhode Island, Connecticut and New Hampshire, so that they can ride helmet-free. In addition, riders from those states often do not come to Massachusetts because of the law, costing the state money that would be spent on goods and services.

"Four years ago we weren't going to pass gambling in Massachusetts. Now we have. I think adults should have that choice," said Cote. "It's not a death wish. It's a life choice."