Valentino Rossi Places Second In Rally Car Competition
Chaparral Motorsports
|
December 1, 2011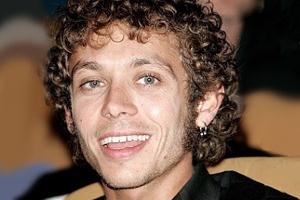 Two wheels or four wheels - it doesn't really matter to Valentino Rossi. The MotoGP star does not get a lot of time in his busy schedule to dedicate to driving anything other than his superbike, but with the 2011 season over, Rossi entered the Monza Rally Show in his home country of Italy to show off what he could do with a steering wheel in his hands.

Some racers just have something in their blood that allows them to excel at any type of motorsports on the planet, and Rossi demonstrated that he's one of those people. Racing in a Monster Energy Ford Fiesta RS with co-driver Carlo Cassina, Rossi took second overall in the competition out of 97 entries, losing only to eight-time World Rally Champion Sebastien Loeb. Rossi actually beat Loeb in two of the stages, something he was not shy about reveling in with some gentle ribbing on Twitter.

"Beating his majesty Sebastien Loeb in the Rally of Monza Grand Prix is a cool thing... to do it two times it is priceless!" the superstar wrote.

Asked after the race if he had plans to leave MotoGP anytime soon, the Italian rider said he would be sticking around for a few more years, but said he'd like to race rally cars once his motorcycle career is over.