Benny Solis To Ride In AMA Pro Daytona Sportbike Division In 2012
Chaparral Motorsports
|
November 30, 2011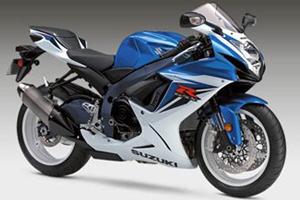 RidersDiscount.com Vesrah Suzuki recently announced that Benny Solis has joined their racing team. He has already tested the team's 2011 racing bike, the GSX-R 600, and the rider is excited to race for victory in Florida next year.
"As soon as I got on the Suzuki I had a really good feel for it, I was able to push and I really liked the bike," said Solis of his first test ride on the team's bike. "We worked on getting the set up closer to where I liked it and although we didn't have it 100 percent, I was still able to beat my race pace lap times from this last season, so that was a plus on my side. I'm excited to get more time on the bike because I know I can go much faster and I can get it closer to where I really like the feel."
Solis was, until recently, riding a Honda in the AMA Pro SuperSport division. He also won the 2008 Red Bull AMA U.S. Rookies Cup and took three championships in the 2010 WERA competition.