Honda Secures 15th Straight Victory At Baja 1000
Chaparral Motorsports
|
November 25, 2011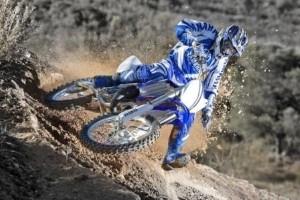 Honda once again swept the SCORE Baja 1000 off-road in Baja California, Mexico, last weekend. Three of the team's riders - Kendall Norman, Quinn Cody and Logan Holladay - were the tag-team that won the race, securing the 15th consecutive motorsport win for Honda at this venue, which is also their 22nd victory in Baja overall, according to Ultimate Motorcycling. The trio rode the JCR Honda CRF450X for the 705-mile journey that took them 14 hours, 14 minutes and 25 seconds to complete, Cycle News reports.
This race marked Norman's sixth career win and Cody's fourth, but for Holladay, who was previously a stunt rider in Hollywood, the victory was a first-time experience. Their victory was a close one, as the Kawasaki team was not far behind, finishing about 10 minutes after the Honda riders.
"We had a challenger on the Kawasaki with my former teammate Robby Bell," Norman told reporters. "They were there all day. They fought hard and kept us honest. It's going to be tough in the years to come in Baja. It sounds like there's going to be a lot more competition and it's going to elevate the sport and what we have to do to come down here and be successful."