Du Pont Family To Auction Off A Number Of Classic, Vintage, And Rare Motorcycles
Chaparral Motorsports
|
November 22, 2011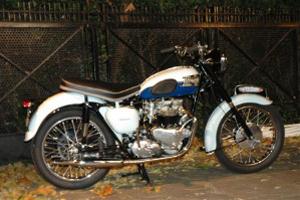 The Du Pont family recently announced that they will be auctioning off 50 historic motorcycles at the second annual Bonhams Las Vegas Motorcycle Sale this January.

According to Motorcycle Cruiser, the DuPont family invested in the Indian Motorcycle Company in 1923, and took charge of the business in 1929, so it's no surprise that a number of the vintage bikes being auctioned off bear the Indian name.

The collection includes an extremely rare 1903 Indian Camelback that has never been modified and has all of its original motorcycle parts. Also being prepped for auction are two 1908 Indian models, the Camelback and Twin, both of which have undergone factory restorations.

Indians aren't the only motorcycles in the extensive collection. The news source reports that there will also be a number of Triumph motorcycles, a 1951 Vincent Black Shadow with barely more than 3,000 miles logged on the odometer, Harley-Davidson cruisers, Hondas, Ducatis, Peugeot, Pope, Suzuki and Yamaha motorcycles will also grace the auction floor.