A Royal Ride: Prince Harry Hops On A Hog
Chaparral Motorsports
|
November 22, 2011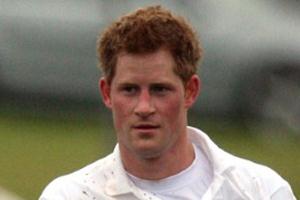 Prince Harry has been completing military training in the U.S. over the past few months, and the royal son of Britain was recently spotted doing something downright American - riding a motorcycle. The prince was snapped on a classic Harley-Davidson in the deserts of Arizona, according to the Daily Mail.

His bike had a price tag of £11,000, or just over $17,000. While the bike itself was stunning, the press is taking note of his motorcycle gear, which included reflective aviator glasses, a black helmet and a red bandanna.

"Harry was grinning from ear to ear and he jumped on the bike like a natural," an onlooker told the news source. "He didn't look the least bit nervous when he roared off but he had quite an entourage with him. They kept their distance as it was clear he was just enjoying the freedom of being on the open road."

Harry isn't the only member of his family who appears to be fond of bikes. According to MSNBC, his big brother William owns a Ducati. There is no word yet if Queen Elizabeth has ever hopped on a bike.