Progressive International Motorcycle Show Announces Attractions
Chaparral Motorsports
|
November 18, 2011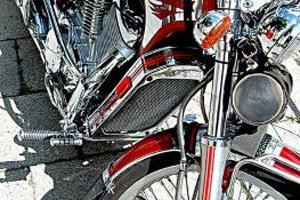 The Progressive International Motorcycle Show opens tomorrow in San Mateo, California, the first of twelve stops on its tour around the country. The organizers for the show recently unveiled the full line-up of attractions that are sure to excite visitors, a number of which are new for this year.

"After last year's shows concluded, we worked incredibly hard to talk to both non-showgoers and loyal enthusiast attendees to identify new ways to add value to the ticket for everyone, broaden our current enthusiast motorcycle market and find new ways to reach entirely new audiences," said Kerry Graeber, brand director for the Progressive International Motorcycle Shows. "We wanted to give our consumers more to do and see throughout their time at the shows, and we have certainly achieved it."

One highly-hyped attraction is the new Kawasaki Design-A-Bike display. This interactive feature lets visitors go to work on a blank Kawasaki model, using digital tools to customize it any way they like. They can even share their design on Facebook when they're done.

The main areas of the show, now known as "The Learning Curve" and "The Dream Pavillion," will also have new displays for this year. The Dream Pavilion focuses on the 25 manufacturers that will be in attendance, while The Learning Curve is for motorcycle parts and accessories vendors, who can help answer any questions about maintenance or riding in general.