Brammo Empulse Electric Bike Wins Popular Science Award
Chaparral Motorsports
|
November 18, 2011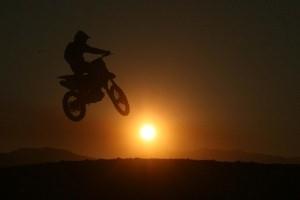 Popular Science recently announced the 100 winners of the Best of What's New Awards, and this year the Brammo Empulse electric sport bike took the prize for the automotive category.

"For 24 years, Popular Science has honored the innovations that surprise and amaze us - those that make a positive impact on our world today and challenge our views of what's possible in the future," said Mark Jannot, the publication's editor-in-chief. "The Best of What's New Award is the magazine's top honor, and the 100 winners - chosen from among thousands of entrants - represent the highest level of achievement in their fields."

The Empulse comes in three models - the 6.0, 8.0 and 10.0 - with average ranges of 60, 80 and 100 miles, respectively, and the hours it takes to charge each bike also corresponds with their model numbers. All versions of the electric sport motorcycle are capable of surpassing speeds of 100 miles per hour, and even though they will not go into production until early 2012, more than 2,000 riders have already pre-ordered the bike.