Suzuki Out Of MotoGP
Chaparral Motorsports
|
November 17, 2011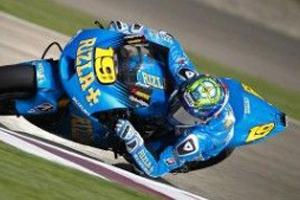 Suzuki will not be racing in MotoGP in 2012, deciding to pull the plug on operations under pressure of a deadline from the racing series organizers.

The manufacturer was rumored to be weighing its options after this season, as economic considerations forced the company to consider disbanding or drastically reducing its team. Many riders were waiting on the news before making their decision, but eventually started moving ahead without Suzuki. The company's rider, Alvaro Bautista, opted to jump ship after getting an offer from San Carlo Honda Gresini, which had an open spot following the tragic death of Marco Simoncelli.

Suzuki has not yet officially confirmed the decision to the public, but Cycle News obtained an email that was sent to the company's mechanics, informing them that the racing team would not field a rider next year. The email suggested that Suzuki could return to the fold in 2014. The company's racing arm is still developing engines for MotoGP-level bikes.

The withdrawal means that MotoGP will now field 12 factory bikes in 2012. Suzuki's spot in the competition will be given to one of the new Claiming Rule Teams.